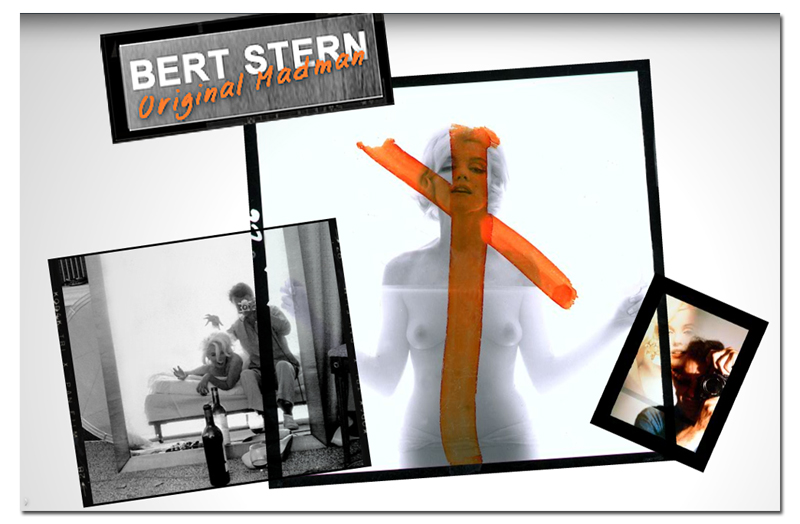 In the unconventional documentary Bert Stern: Original Madman, the original "bad-boy" photographer reveals with surprising frankness the price he paid for the ultimate "big life." Encouraged by Stanley Kubrick among others, the "kid from Brooklyn" began a meteoric career. He would become one of the original "madmen" that invented modern advertising and photography. Along with Irving Penn and Richard Avedon, Stern minted the concept of the photographer not as a nameless chronicler, but as star in his own right. Surrounded by the most alluring women in the world, sought after by Madison Avenue, Hollywood, and the international fashion scene, he married one of the most beautiful and accomlished ballet dancers in history. For a time, it seemed Bert Stern could do no wrong...
Stern pulls no punches in revealing himself, his loves, his fall from grace and sanity, and the life spent with the world's most glamourous personalities. Filmmaker Shannah Laumeister uncovers not only Stern, but her own unique and controversial relationship with him.
Bert Stern: Original Madman is a truly American story of self-creation; rise, fall, and reinvention. It explores creativity, celebrity, and desire through the eyes of an extraordinary photographer; a man who got everything he wanted. Almost
This film shows many of Stern's most iconic images of such celebrities as Marilyn Monroe, Audrey Hepburn, Barbra Streisand, Brigette Bardot, Twiggy, Woody Allen, Catherine Deneuve, Drew Barrymore, Lindsay Lohan, Peter O'Toole, Kate Moss, Madonna, Jessica Lange, Gary Cooper, Jacqueline Bisset, Cheryl Tiegs, Marlon Brando, Sophia Loren, Richard Burton, Scarlett Johansson, Dinah Washington, and Anita O'Day.
---
Contact
Gregory McClatchy
Motor Entertainment
812 N. Highland Avenue
Los Angeles, CA 90038
323-468-0018

---
You need
The Flash Player
and allow javascript to see the content of this site..